Apria Virtual Hiring Event – June 23rd
APRIA is HIRING FOR 17 OPENINGS–
**IMMEDIATE HIRE**
Competitive Wage starting at $18.00- $20.00+ Per Hour with benefits!
Apria is one of the nation's leading providers of home respiratory services with over 275 service locations throughout the United States and serves more than 1.8 million patients each year.
Apria is a leading provider of cutting-edge "Rap Around" Home Health Care Solutions to the most successful companies in the world. Apria help their precious and often vulnerable customers manage their lives with the most efficient use of their abilities and our medical equipment and services.
Apria feels its greatest strength is their TEAM! –
Energetic, Innovative people of all experience levels and talents who make Apria a great place to work – And the Only Place You'll WANT to Work!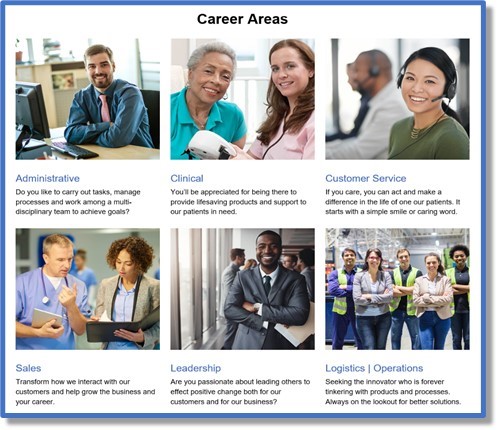 Hiring in Fife, WA
Warehouse/Logistics & Transportation Positions
Positions Available:
*(Click Title to be taken to www.WorkSourceWA.com specific Job Posting)
Wages:
$18.00to $20.00 per hr. DOE/DOP*
(Depends on Position (DOP) & Experience DOE)
with Benefits
Here's why You'll want to work for Apria:
Competitive starting wage of $18 – $21.62 Hour
Flexible hours/scheduling available
No Experience Required, Entry Level
Direct Deposit
Paid Benefits-Medical, Vision, and Dental Insurance with qualifying hours
Paid Time Off
QUALIFICATIONS
No experience required
Minimum 18 years old
Valid WA driver's license "C" (normal driver's license), as position requires
Must be able to pass a criminal background check
Be willing and able to provide compassionate care to people in vulnerable situations; and have the ability to communicate with people in a friendly and caring manner
……………………..
*******************************
Instructions to attend the Virtual Hiring Event via WebEx:
Join from the meeting link
https://esd.webex.com/esd/j.php?MTID=ma4dd8747099883f0118d0f321b144b75
or
Download WEBEX App at: www.webex.com
Meeting Access Number: 1465 80 7779
Meeting password: AVb3VdUAe82
Instructions to attend by Phone:
Call 1-877-309-3457
*******************************
Veteran & Veteran's Family Members – Highly Encouraged To Apply!
 As an Employment Partnership…
Apria, we see veterans and military spouses as great assets to fulfill our mission: to improve the quality of life for our patients at home. Our recruiting efforts extend beyond just a sense of patriotism; it is an investment by the Company to tap into proven "workforce warriors" who bring discipline, unique skills, and experience to the job.
We are proud to do our part in making a difference in the lives of veterans and their families who have given so much for our country.
At Apria they are Very Proud to be an Equal Opportunity/Affirmative Action employer. Qualified applicants will receive consideration for employment without regard to race, sex, disability, orientation, Veteran or other protected status.
Apria adheres to Federal/Regional/Territorial, OSHA and state and local requirements regarding COVID19 *(100%) safety. All employees and visitors are expected to comply with Apria policies which are in place to safeguard our employees and precious and often vulnerable customers.
All applicants who receive a conditional offer of employment required to take and pass a pre-employment drug test.
If you feel like you are the right fit for this position, we'd love to meet you –
Attend our Virtual Hiring Event and Meet the HR/Sr. Recruitment Manager
Event Details:
Apria Healthcare Hiring Event
WebEx Online Event
Wednesday, June 23rd
10:30 – 11:30am