Workshops & Hiring Events
Young Adult Connect
November 8, 3:00 pm

-

3:30 pm
Contact Name: Ashley Sloan
Contact Phone: 253-905-1827
Contact Email: pierce@careerteam.com
Workshop Language Option: English
Additional Information: Please go to WorkSourceWA.com and create your account prior to attending this workshop.
Ready to kick start your career?! Come learn about WIOA services that are specifically designed for young adults, 16-24 who are not currently connected to school.
In this session we provide an over of the WIOA Young Adult Program with Career TEAM, and discuss what it is like to work with a dedicated Career Advisor who provides facilitation and navigates arrangements for academic, career or personal counseling, financial aid, child care, housing, and other financial assistance that can be critical to your success.
Register now: https://us02web.zoom.us/meeting/register/tZAld-6vpj0tHNDsE5OgMzIX8mKNsq_Qm22E
Every Wednesday at 3pm. We are excited to see you there!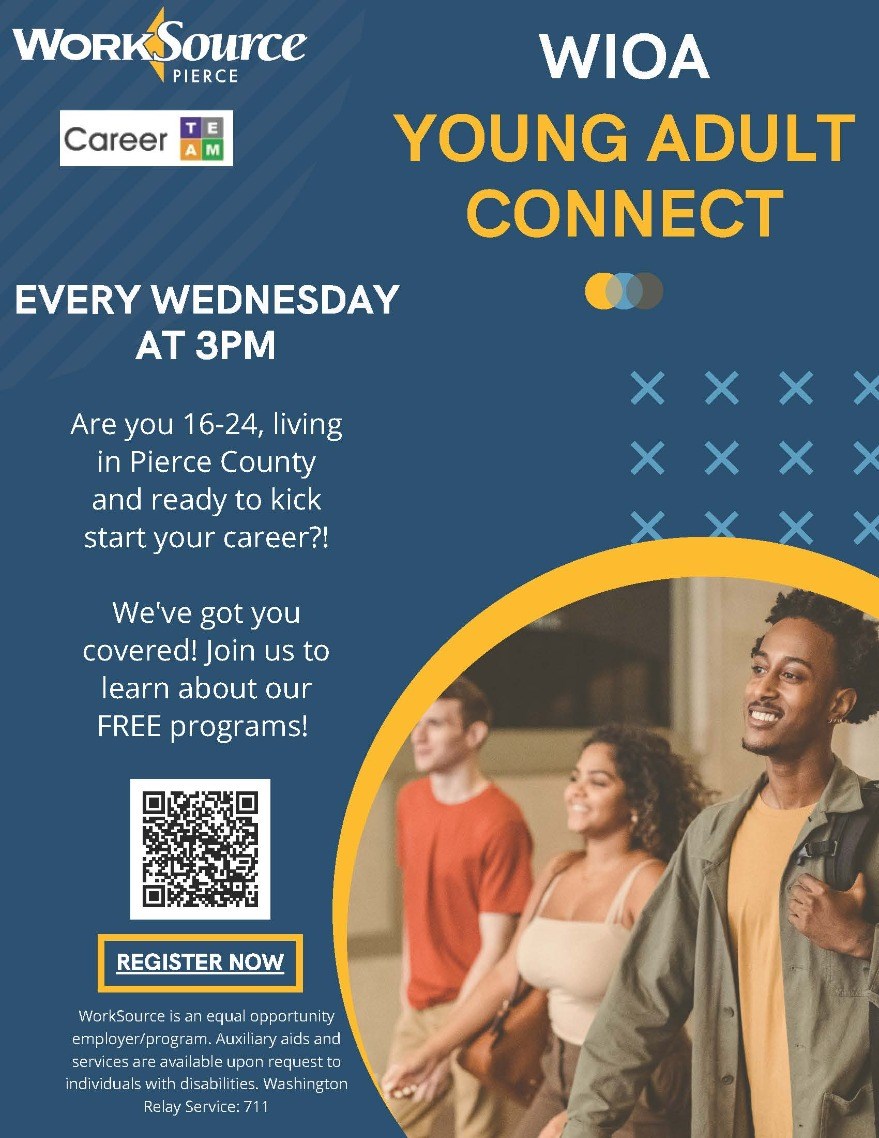 Related Events